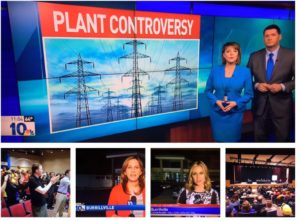 The highly controversial proposed power plant continues to generate a significant amount of media coverage.
Continue to check back here for an ongoing list of media coverage.
Note: We have been super busy and are running behind on cataloging the very latest stories running about the plant but rest assured, there has been a LOT of coverage. You can always Google; Keep Rhode Island Beautiful, Burrillville Power Plant, or Clear River Energy Center for some of the latest media coverage.
RI Future
ECO RI
The Woonsocket Call
Providence Journal
WPRI ch. 12
WJAR ch. 10